Travel Tips | Best tips for better world tour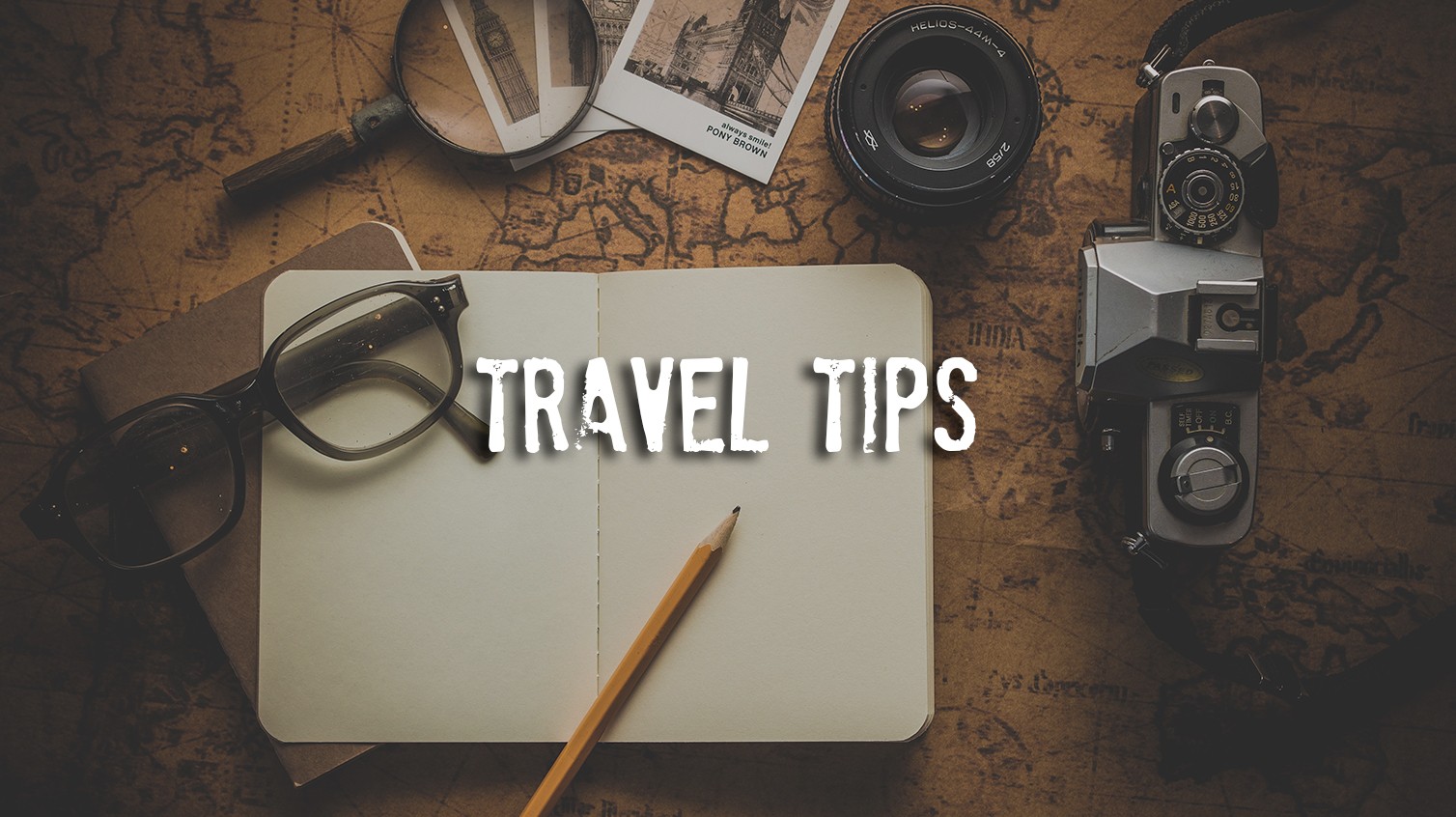 Here are some tips for novice travelers in this article to get you started on the most comfortable basis possible, even if, through your experience on the ground, you will develop your own tips.


TRAVEL NOW !
My first advice would be to travel NOW just because world is changing and changing quickly. Natural disasters can destroy a place, as was the case in Kathmandu in Nepal following the earthquake of 2015. A quiet paradise, because little known, can be found in a state of tourist anthill a few years later, such as the Blue Lagoon near Vang Vieng in Laos. The situation of a country can degenerate economically or politically and end up in a state of war from one day to the next, as was the case for many countries like Syria. Lately in 2019, a blaze burnt the top of the famous Cathedral Notre-Dame de Paris which means it will never be like it was even with a good restoration. Just as many issues that make a destination no longer the same flavor a few years later. So yes, clearly, travel now.


FLIGHT / HOTEL :
There is no miracle recipe for airline tickets but here is few tips for finding a cheapest one :
• Plan your flight in advance and out of school holidays.
• Use a Skyscanner / Momondo flight comparator. Avoid searching too much for the same destination on the same date because flight operators locate your IP address and increase their price automatically.
• Flights are generally cheaper on Tuesdays / Wednesdays / Thursdays and early in the morning. So be flexible on your dates / times.
• A stopover has never hurt anyone !
For accommodation, I will never say it enough :
• Go to youth hostels. They usually have the bare necessities, security, service, cleanliness and breakfast included.
• Don't hesitate to look at comparators like Trivago and call directly the place that interests you, sometimes the price can be different, in one way or the other.
• Open an account on a booking.com or hotels.com, the more you reserve, comment or rate the hotels on their sites, the more they will make you VIP offers.
• There are many hostels that are part of Hostelling International. Each of them offers subscriber cards that, as you go along, will give you free nights. Very numerous in America (north and south).
• Also juggle between Couchsurfing and AirBnB sites if it's a good deal for you.
• Sleeping at a local's home is an experience to live !

EQUIPMENT :
We will not take you by the hand and tell you what to put in your suitcase, you're old enough ! But there are some very useful things you should have while traveling, which we don't often think about it :
Big Wire: Whether you wash your own laundry or leave it at the laundromat, a rope hanging in your room or above your bed will be very useful for drying the damp laundry while you hang out.
Padlock : The padlock is essential when traveling. Plan 2, for the backpack and luggage to reuse also if your hotel / hostel provides you a locker at. We are never too careful.
Flip Flops : Flip flops are essential for those who pay attention to hygiene. Indeed, put off their casual use on beaches or hot countries, always have them on you when you share showers (even clean!) and you don't want to touch the ground directly with your feet.
A sarong : For the beach, but also to use it in a dormitory as a curtain when you are in the lower bed or to sleep on when you are in a dirty room ... Well like in India !
Universal adapter : A must have.
Zelco Set / Swiss army knife : Wake up the MacGyver inside you. No kidding, even for a simple meal, it saves life.
A flashlight : Another must.
A book : While traveling, we often have time to kill and it is therefore an opportunity to read.
Travelogue : From a simple notebook to a precious one with a leather blanket, take a notebook with you. To write your impressions, make your friends/meetings sign on them or stick your paper memories (pics, city map, transport ticket, museum entrance or monument, hotel/coffe business card). This notebook will remain your best material memory of your trip.

INSURANCE :
Unlike other blogs and sites, we do not encourage the purchase of an insurance. Indeed our philosophy of travel is adventure, uncertainty, risk taking, disconnecting from routine and be assured for a trip just doesn't match with our vision. I'm not saying that the price of insurance is expensive, on the contrary, compared to the services it provides in case of accident, it is rather a very good deal. But we see the journey as a moment in our life when we leave it to its destiny, cutting itself at the limit of all that connects us to the society in which we live. As good as bad since we are anyway "attached" to our bank card, if not the social networks!
So yes, we will always hear stories of unfortunate accidents in which insurances have played their role in terms of care and repatriation and yes, we do understand very well the fear that can cause the start of a world tour, but despite this, our philosophy prefers to rely on the destiny of our adventure (or karma according to the terms), go to the blind by counting only on oneself. Of course, everyone will make their choices and Google is your best friend to find happiness. ;)
BANKING FEES :
• Plan a large sum of cash as soon as you leave and exchange there at the arrival airport. Depending on the destination, it can make you stay 7 to 10 days. Or more depending on the sum...
• Remove large sums at once, as the equivalent of $/€500, hide it in your luggage/locker and lock it. There are fixed fees and fees as a percentage of the desired amount each time you withdraw money, so it's better to withdraw a large sum once than many small amounts.
• Pay big money with your card. Ex: hotel, trek / tour / safaris of several days...
• Open a secondary account on a mobile bank (or online bank) like on N26 or Revolut in which ALL services are free (withdrawal, payment, management fees, insurance and annual subscription).
SOCIAL NETWORKS :
I had the "chance" to go around the world at a time when social networks were still of little importance and where travel was a deep and personal desire for my existence. Of course I used Facebook briefly to give news to family and friends, but sharing photos did not come under "Me & I here and Me & I over there". I do think that social networks hurt travel when we abuse of them because it links you to your "real" life. My advice would be to cut the f*cking phone and surf on the web, just a few minutes in the morning or evening and enjoy your FULL trip without looking for the perfect angle of your selfie. ;)
After saying this, HAVE A NICE TRAVEL !


---✈︎



Discover our Lightroom Presets for Mobile & Desktop.
Comments
Leave your comment