Morocco | The Travel Guide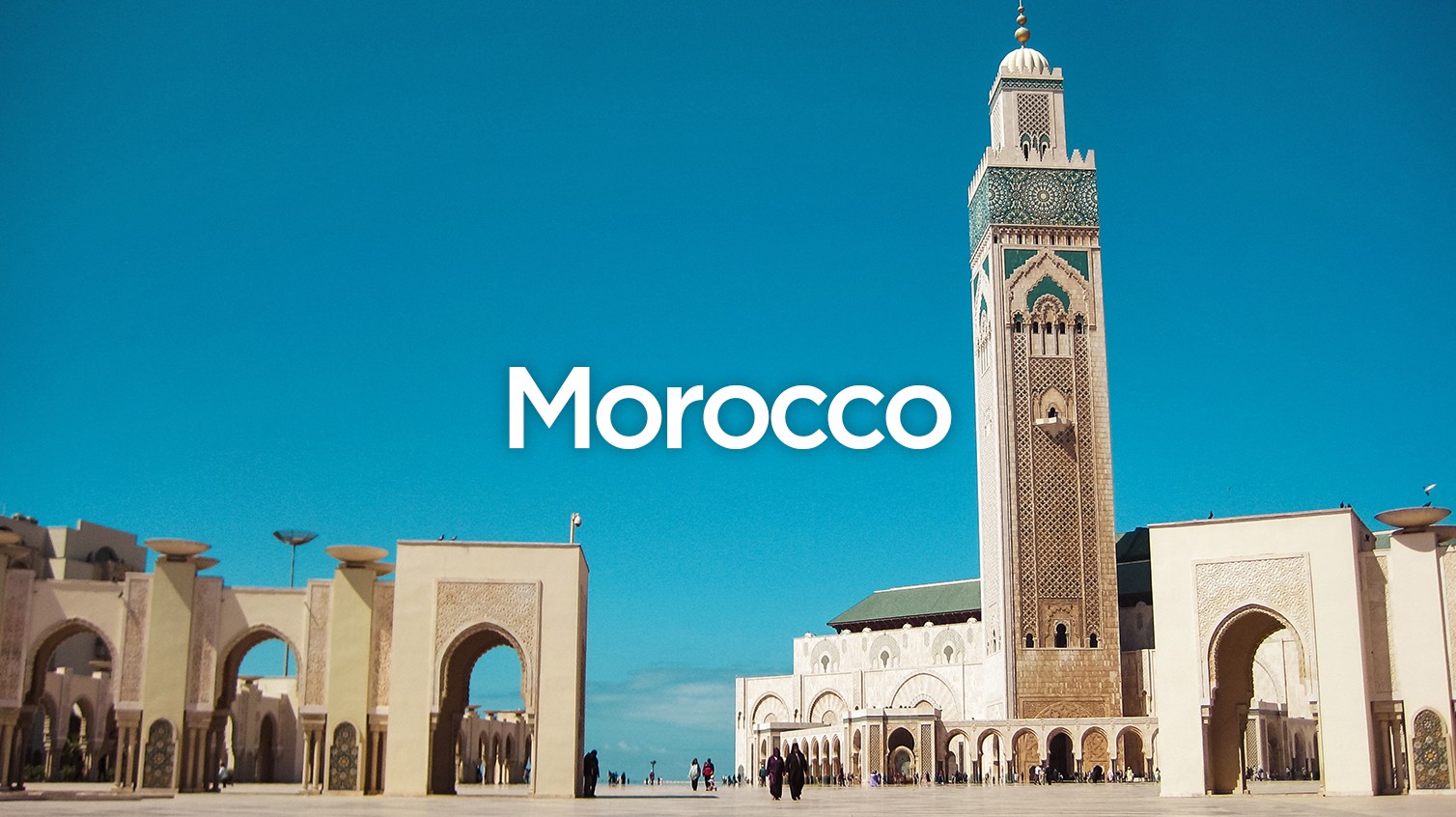 Morocco proposes a radical exoticism and an opening on a colored Africa as well as a striking Islamic culture. Destination with multiple activities : nature, history, relaxation. There is something for every taste ! What satisfy various travelers. Escape for a few weeks in a world apart, just a few hours from the European world.


⤁ Backpacking Morocco ⬵
• Travel tips • Places to visit • Itineraries •
↡

Budget: $ 20 / € per day
Currency: 1 $ / € = + - 10Dh (Dirham)
Visa: 90 days at the entrance of the territory for the majority of nationalities
Sleeping: 20-40 $ / € for a double room
Transport: 100-200Dh, train or bus according to the distances.
Food: Tajine, Couscous, Mint Tea are the classics of the country!
Weather: Hot from June to August, cold from November to February.
Religion: Islam for the vast majority.
The people: arabs, berbers, amazigh.
Music: Gnaoua, Moroccan Chaabi, Algerian Rai,
Language: Arabic, Berber, French,
Lexicon:

Hello                      Salem aleykoum
How are you ?       Labess?
Good and you ?     Hamdoulilah ontaya / ontiya
Please                    Mine fadlek
Thank you              Chokrane
Goodbye                 Bslama

** TIPS **
Always think about negotiating the prices of your purchases. Traders often sell to the head and we can very often buy a souvenir for half the advertised price. Also by taxi, make sure that the meter is lit before your race or at least try to negotiate the price before departure, even if you have to haggle with another cab.
Tangier / Chefchaouen (2 days): Medina - Kasbah Museum - Sultan's Garden - Museum of the Lorin Foundation - Chefchaouen.
Tangier is a crossroads of different cultures including Islam, Berber tribes and former colonizers. It is often forgotten by travelers but it's a good start to discover the country. Chefchaouen has something to charm travelers. This city, with Andalusian influences, is worth visiting for its medina with its colorful blue walls and red roofs.

Fez / Meknes (3 days): Fez Medina - Medersa Bou Inania - Medersa and Attarine Batha Museum - Tanneries / Meknes Medina - Bab el-Mansour - Mausoleum of Moulay Ismail - Dar Jamaï museum & Medersa Bou Inania.
It is always a pleasure to get lost in a medina and Fez is no exception to the rule. Walk the fairways to discover monuments, shops and local art while stopping for a mint tea or to taste dried fruits of merchants.

Rabat (2days): Kasbah Oudayas & Andalucían Gardens - Hassan Tower - Mausoleum of Mohammed V.
In the capital of Morocco, take the time to walk around the Kasbah Oudayas, colored white and blue. Here too, lose yourself along the narrow streets and gardens until you reach the Atlantic. The Hassan Tower and the Mohammed V Mausoleum are the other important monuments to discover in the city.


Casablanca (3 days): Hassan ll Mosque - The Corniche - Medina - Habous.
Casablanca has the largest mosque in the Maghreb with Hassan ll whose height will impress you. Stroll a little further on the Corniche and enjoy the beach if the weather permits. Do not forget, as in every city, to walk in the medina and I also recommend the Habous neighborhood to go out of the center !

Marrakech (3 days): Djemaa el-Fna - Koutoubia Mosque - Ali ben Youssef Mosque & Medersa - Palaces el-Badi & Bahia - Saadian Tombs - Majorelle Garden
For more informations about Marrakech, read our article Just HERE !

High Atlas, Drâa Valley and Sahara Desert (2-5 days):
From Marrakesh, tours are organized for the High Atlas, the Drâa Valley and the Sahara Desert for different durations depending on your available time. On the program, trekking, visit Ouarzazate and Berber villages, studios of the Atlas where are filmed many Hollywood movies and camel trekking in the Sahara. Ask about the different tours offered at many agencies in town.


Agadir / Essaouira (4 days): Essaouira Medina & Mellah - Skala of the Kasbah.
Agadir, having been ravaged by an earthquake in 1960, was rebuilt to seismic standards which gives it the appearance of a new city. It is the largest resort in the country with a mild climate all year round, ideal for chilling on the beach. Essaouira, meanwhile, has preserved its historic structure with its stone walls and its large fortress overlooking the Atlantic Ocean. To be favored for a historical discovery but perfectly conducive to chill too !


Morocco has kept its traditions while mixing them with the modern world to offer us a dream destination, easy to navigate. The notes in this article are for information only, but do not hesitate to cross this country as you wish by asking the local council and always following your instinct. Inch'Allah !




Exit To Morocco - The mix
Traveling through Morocco? Enjoy this incredible mix of moroccan music and immerse yourself with classic hits, underground and eclectic songs, while enjoying the road. You can download it HERE !
---✈︎
Discover our Lightroom Presets for Mobile & Desktop.
Comments
Leave your comment