The World's Best Cities To See Street Art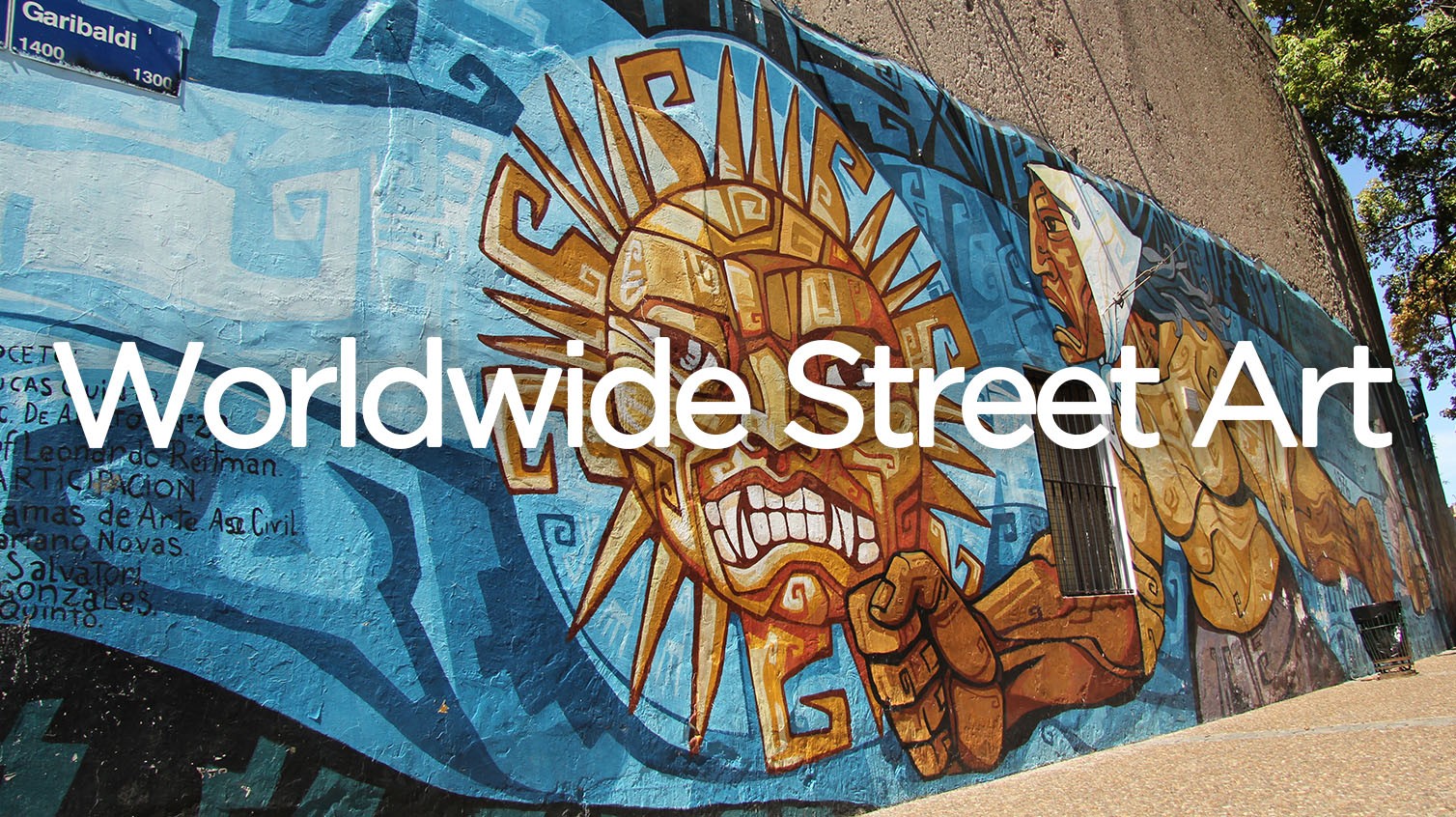 The last past years, worldwide cities has become real open sky museums. We can see Street Art everywhere in different forms and some of these pieces are just incredible. Check out here the best cities where you can have fun and see this art while walking between from a palace to a city park.

NEW YORK CITY, (USA)
5POINTZ, "The Mecca of Graffiti" doesn't exist anymore but still, NYC, the Hip-Hop birthplace always has been THE place for street art. You can see it at every corner, from the painted door of a store to a whole wall.


LONDON, (UK)
Obviously, talking about street art, London is the perfect place to explore and maybe, the most important city for street art in Europe. Many Banksy's pieces are protected and the all neighborhood of Brick Lane is dedicated to this. A must CHILL !


BUENOS AIRES, (ARGENTINA)
Buenos Aires has became a real museum with lot of paintings specially in the barrio of Palermo, Villa Crespo, San Telmo & Colegiales. We can see different works from funny visuals to political messages and you can book a walking tour with the nonprofit urban arts organization Graffiti Mundo. Dale ! Tira-lo !


RIO DE JANEIRO, (BRAZIL)
Rio as well got lot of pieces everywhere in the city but specially up there in Santa Teresa. But to illustrate this article, we choose to drop a pic of the Escadaria Selarón made by the Chilean artist of the same name, who passed away in 2013. TRIBUTE.


VALPARAÍSO, (CHILE)
Street art is legal in Valparaíso, and there's around 42 barrios where you can see it at every corner, specially at the bohemian neighborhoods of Cerro Alegre and Cerro Concepción. Here as well, you can book a tour with Valpo Street Art Tours.


MEXICO CITY, (MEXICO)
In Mexico City you'll see a lot of murals and colorful walls especially in the neighborhoods of Juárez, Roma, and Condesa. Style Walk Mexico offers private tour with graffiti artists to get a general view. Book it !


MEDELLIN & BOGOTÁ (COLOMBIA)
Pablo's Escobar City is full of painted walls. Funny stuff or political messages, Here as well grafiteros don't joke. In Bogotá, you also book a donation-based tour around the city with Bogotá Graffiti.


LISBON, (PORTUGAL)
The capital city of Portugal, Lisbon, does many things for street artist and many of them have painted its walls. Underdogs Art Gallery leads guided tours around the city, presenting various murals. Also, chill around LX Factory where you can enjoy some arts while chilling in bars or original stores.

BERLIN, (GERMANY)
During the Cold War, the wall of Berlin became a place for political painted message. Since, street art expands itself to many neighborhoods near the East Side Gallery.

MONTREAL, (CANADA)
You can't be so close to NYC and not be influenced ! Obviously, Montreal is another great city for street art. On Saint-Laurent Boulevard, you can catch some of Montreal's best walls and join the Mural Festival every year at the month of June.


LOS ANGELES, (USA)
The City of Angels is also an important place, specially in downtown Art's District despite graffiti is illegal. Massive murals recover many buildings in the industrial area and guided tour can be booked with LA Art Tours.


MELBOURNE, (AUSTRALIA)
The second largest city of Australia is also famous for its labyrinth of colorful "graffiti laneways" where street artist from all the globe as came to paint their art. Melbourne Street Tours offers guided trip to see these colorful streets around Hosier Lane, Union Lane, ACDC Lane, and Croft Alley.

PARIS, FRANCE
Oberkampf, Belleville, Châtelet, the 13th arrondissement or Montmartre, street art is everywhere in Paris. Many artists came to let their marks like Banksy, Obey, JR, and many others.


          Street Art can completely transform the aspect of a neighborhood or a city, and it may change at anytime of the year. It gives you a different perspective while roaming the streets and can be a funny game by chasing them in picture. There's a plenty of cities where you can find cool street art and we'll make sure to add it soon !



---✈︎
Comments
Leave your comment