Lisbon | The City Guide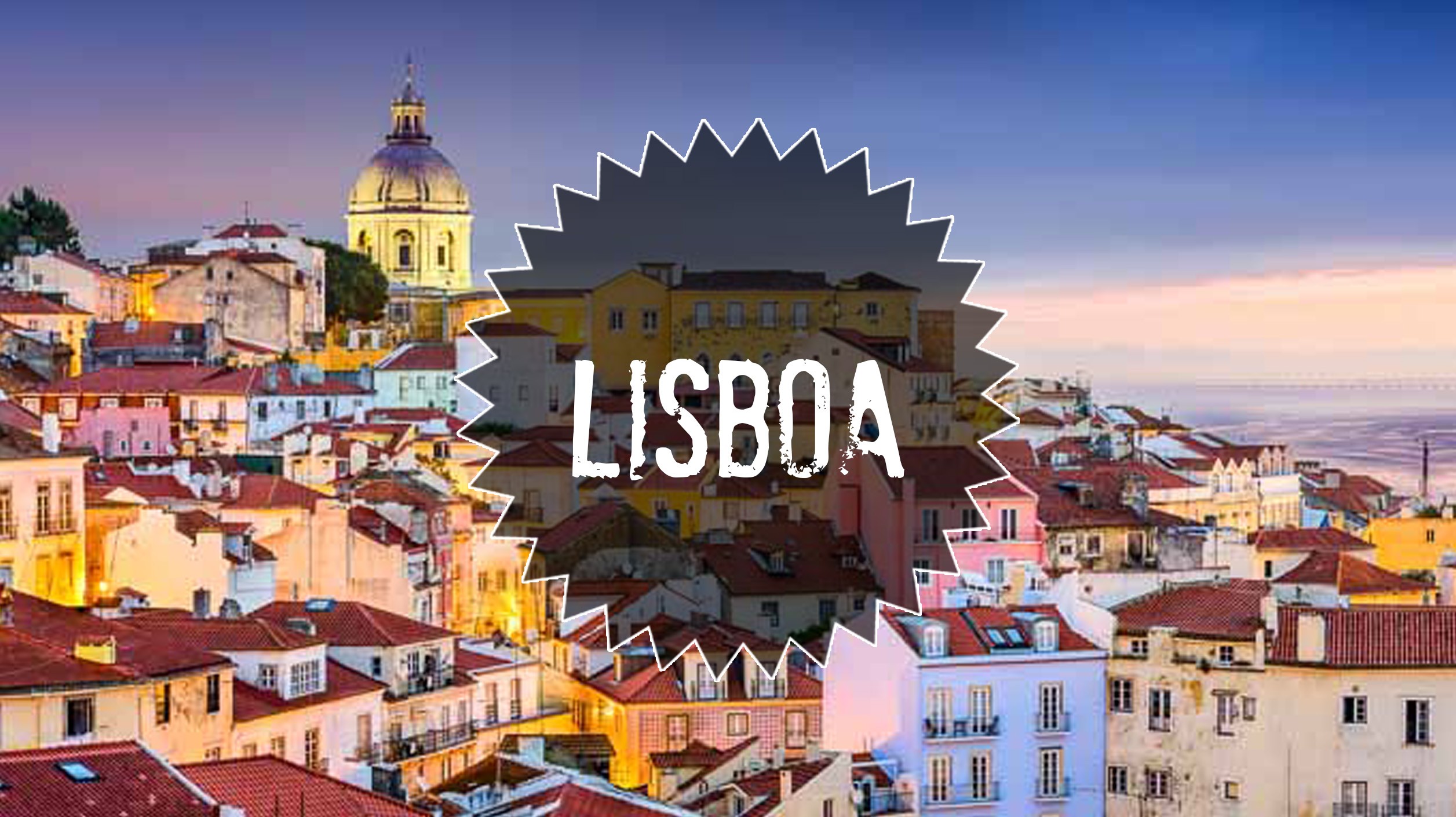 Lisbon is an increasingly popular European destination. Portugal's capital city attracts more and more visitors every year, all to discover a fascinating city mixing tradition and modernity. It's possible to explore a good deal of it in just a few days, so here is what you should not miss!

Bairro Alto
Let's start with the Bairro Alto, a popular area where you'll find many hotels and hostels, bars / restaurants and clubs to go out at night. A lively neighborhood in which it's good to get up and walk around the streets enjoying the traditional cake, the pastel de nata. Head to the Miradouro da Graça for a panoramic view over the Tajo, the 25 de Abril bridge and Cristo Rei, having a coffee at the kiosk on site. Relaxation time assured, perfect to start the day (or end it with the setting sun).
Baixa and Praça do Comercio
Let's make our way back down the Bairro Alto via the multiple streets taking us to the Chiado and Baixa, Lisbon's center, with long streets that lead to the Praça do Comércio. You'll enjoy the beauty of its streets and its paved ground. Not too far away, I would recommend a charming traditional shop selling sardine boxes and other products of the sea known as "A Conserveira de Lisboa". A local classic ! www.conserveiradelisboa.pt

Alfama and Castelo Sao Jorge
Going up towards the east side of the city on foot or by tram, we enter the famous Alfama, the most typical old-fashioned neighborhood of Lisbon, full of narrow streets, flowering balconies, restaurants at which you can see Fado shows at tiny bars. A maze that goes up and down. Along your way you'll find the church of Santa Apolonia, various wonderful points of view and the Castelo Sao Jorge where you can admire all of Lisbon, the entrance fee for the castle is 7.50 €.
Torre de Belém, Patrao dos descobrimentos and Mosteiro de Jerónimos
These two monuments stand facing one another in the district of ​​Belém. The tower, a UNESCO heritage site, offers entry for € 6 and will features another view of the Tajo. The Monastery of Jeronimos (10 €) is a sizeable religious monument of which the facades and interiors will amaze you. Not far from here, you also have the superb Berardo museum of modern art that holds a large collection of contemporary works.
** TIPS! **
Choose the "discovery" ticket and combine entry to the two monuments for 12 € instead of spending the usual 16 €!
Cristo Rei and the bridge 25 de Abril
Cross the Tajo on the ferry to get to the city of Almada. Several options are available to get to the Cristo Rei : walking, taking the bus and, as I would suggest to you, renting a bike at a kiosk near the port for a mere € 3 per hour. Ride along the Tajo until you reach an elevator (1 € / person) at a certain point up the hill, then keep riding for about twenty minutes to get to the Cristo. Courage !! Safely lock up your bike and enjoy a view over Lisbon and the 25 de Abril bridge. You can also go inside the monument for € 4. After all of your pedalling efforts, reward yourself with a return to central Almada along the Avenida Dom Nuno Alvares Pereira. This is a direct route to the port and the bike kiosks. For those of you who love speed, you can make the descent in 5 minutes by letting the slope rocket you down between the cars, buses and trams. Enjoy yourself plenty, but remember to be extra careful! 
To finish off the day, you can return to the city of the seven hills to relax as you like: in the Museu do Chiado, the Museu Nacional do Azulejo or the Museu do Fado. You might as well enjoy a pastel de nata at a street corner and prepare to party in Bairro Alto all night long.

Sintra: Palacio da Pena and Quinta Da Regaleira.
Really take a whole day to visit the Palacio da Pena in Sintra, with its gardens as well as A Quinta Da Regaleira which will amaze you quickly. Each of these two places will give the impression of being in a magical place, out of the ordinary. First the Palace and its colorful walls which will also offer you a panoramic view of the Sintra Park which I recommend visiting as well, and its forest more generally. Not far from there, A Quinta da Regaleira is a huge garden to discover with many points of interest ingeniously designed around mystical references to alchemy and Freemasonry. Take your time to browse it from top to bottom!

And much more!
If you have more time, Lisbon offers different views around the city like the Largo Portas do Sol, the miradouro São Pedro de Alcantara and Escadinhas do Duque. Strolling near the Tajo no Cais do Sodre is also a nice way to get lost in town and admire the traditional buildings, and you might find the park of Praca Marques de Pombal to be a good place to walk and relax.
Lisbon will charm you over a weekend or longer, people are very welcoming and things are generally really cheap. You can find a bed for € 10 during the low season in hostels offering excellent location, quality and cleanliness. Taste the sweetness of Lisbon and get ready to come back !

**City Sightseeing Bus** :
We highly recommend City Sightseeing Bus because we think it's a good way to have a general view of the city before (or even after) you explore it. It offers a tour around the city and its main monument giving few historical information that is always good to know, even for experimented backpacker. It's also a good way to take picture or make videos from a different view. You can get your City Sightseeing Bus right HERE !
---✈︎



Get ready with Exit Stamp !

 
Discover our Lightroom Presets for Mobile & Desktop.
Comments
Leave your comment