London | The City Guide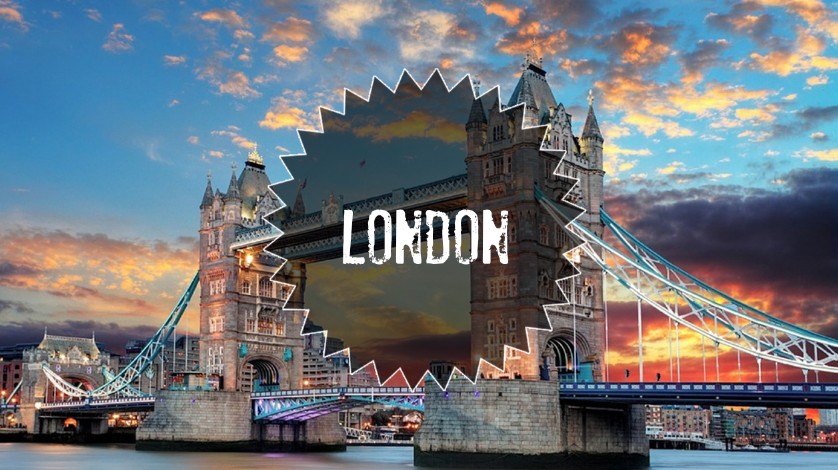 London, often considered a little New York, is a very lively cosmopolitan city with a wonderfully warm feel. Just like its big sister, London is avant-garde, a creator of movement and its own energy. It's a melting pot of different styles of fashion and different kinds of people, a city of artists and musicians from which we can truly understand why the « mods » and great rock singers originated, and why the city is the place to be for a street artist. London has character, and Londonians have that punchy way of appreciating life without feeling any negative judgement from others. They dare to do it, they impose their style, and then they normalise it. At the same time though, their do care, and their politeness and respect for others will have you fall in love with the general vibe of it all. Here are a few essential places to visit and chill in the English capital, both touristic as well as underground venues, and as I always say, lose yourself walking around, and enjoy the crazy punk vibe of London !

Accomodation :
Hostels are the cheapest and best solution for meeting other backpackers. From this link, you'll be able to choose one that suits you by sorting by price (8 - 40€) and having a look at their locations and comments. For a longer stay, you will always find people renting out their room/studio on www.gumtree.com, check "sublets". Of course, there is also the option of Air BnB, as well as many hotels around the place for those who prefer to travel in comfort.

**City Sightseeing Bus** :
We highly recommend City Sightseeing Bus because we think it's a good way to have a general view of the city before (or even after) you explore it. It offers a tour around the city and its main monument giving few historical information that is always good to know, even for experimented backpacker. It's also a good way to take picture or make videos from a different view. You can get your City Sightseeing Bus right HERE !


Central Westminster : Oxford Circus - Picadilly Circus – Leicester Square - Trafalgar Square – Chinatown/Soho
Let's start with Oxford Circus, THE street for your shopping in London. I also recommend it for the architecture and the crowd that will bring you to the heart of the city in Picadilly Circus. This place is always very much alive, and it is well-known for its huge advertisements and its fountain in honour of Lord Shaftesbury, the politician under Charles II. Not too far away, you'll find Leicester Square and Trafalgar Square which is also in a permanent motion night and day. Enjoy the vibe, walking by Chinatown for the oriental feel, and SoHo too, for a bite, or a drink.

House of Parliament - Big Ben - Westminster Abbey – Buckingham Palace – British Musem - Tate Modern – Southbank Center
Walking further South, following the Thames, you'll find other well-known monuments like Big Ben, Westminster Abbey (where there is a free mass at 11am every Sunday) and Buckingham Palace, which you'll only be able to see from outside, but consider turning up for the changing of the guards at 11 :30. Patience! A few meters away, the imposing British Museum, where you'll be able to enjoy Egyptian antiques and others historical works of art from around the world. Free entrance! The Tate Modern is a modern art museum that I recommend for its diverse collection of great artist such as Picasso, Dali, and Warhol, among many other famous names.

The City : London Bridge – The Shard – St Paul's Cathedral – Tower Bridge – Tower of London
On the East side of the city, around London Bridge, you'll find St Paul's Cathedral, and the famous Tower Bridge and Tower of London. You'll also see, in all its modern glory, The Shard, the highest tower in Europe (309 m), inaugurated in 2013. Although perhaps not the most beautiful thing that London has to offer, a very impressive building nonetheless. The Sky Garden is a huge garden at the top of its tower, overlooking the city and an amazing sunset. Truly unique! Book your ticket in skygarden.london and read the conditions of admission.

Kensington : Natural History Museum – Hyde Park
For fossil- and dinosaur-lovers, in Kensington you'll find the Natural History Museum. It's free to enter and that's another reason to enjoy it! The famous Hyde Park is the perfect place to escape all the perpetual movement of London. Here you'll find many squirrels to feed, and perhaps even the sulphurous speakers debating anything and everything at Speaker's Corner toward the North-East side of the park, a place where anyone can talk about whatever they like.

Camden Town – Abbey Road - Notthing Hill – Brick Lane
Camden Town is located in the North of the city. It's a place known for its market and underground vibe. We can find anything here: clothes, souvenirs, along a street in gothic and vintage style. There are also many street food stands with reassuringly low prices. Abbey Road, for Beatles fans, is located 5 minutes away from St John's Wood station. Cross Grove End Road and Abbey Road, turn right, and here you are. Toward the West of London is the much quieter Notting Hill. This Neighborhood will charm you with its small colored houses, tiny shops, and Portobello Market where you'll find aged goods like jewellery and ornaments. Take your time here to enjoy the vibe, having a coffee and a cupcake. Brick Lane will slap you across the face with its underground madness and street art, its industrial-style pubs, stores and exhibition galleries! All of this, concentrated into one wonderful little place. A great moment to enjoy with a drink, sitting outdoors, along the walkside. Immerse yourself in the feel of it!

And much more !
If you have more time, I'd recommend getting lost in the streets once more and really take in the atmosphere of the various neighborhoods. Each has its own history and society (through immigration, or otherwise) and those influences, combined with London's own strong spirit, create a charming vibe in each district. Brixton, the Jamaican area of ​​London, has the reputation of having the best live shows in the city. The Prince of Wales' rooftop, with one of the best soundsystems around, ensures a great night, along with the Hootananny and Dogstar, which are also well-known locations for live events and club nights. Maybe you'll have the opportunity to purchase a drink with the Brixton Pound (B £), the local currency with which you can pay in the neighborhood! More on brixtonpound.org. Peckham is another neighborhood in South London with a multitude of shops that never seem to close. The largest Nigerian community in the UK lives here, and it's considered a Little Lagos. The rooftop of the Bussey Building is worth visiting if you pass through here. Harringey is a residential area in ​​North London where many artists live in their lofts or warehouses. Perhaps you'll get the opportunity to experience a typical event or underground party in the neighborhood.
London is a crazy city, and you will need several days here to discover every corner. It's always a good idea to come back again another time, for a weekend or so, to see what you missed the first time 'round, to chill, or to party like never before!


---✈︎



Discover our Lightroom Presets for Mobile & Desktop.
Comments
Leave your comment