Awesome Travel Movies | Our Top 10 of the best films of all time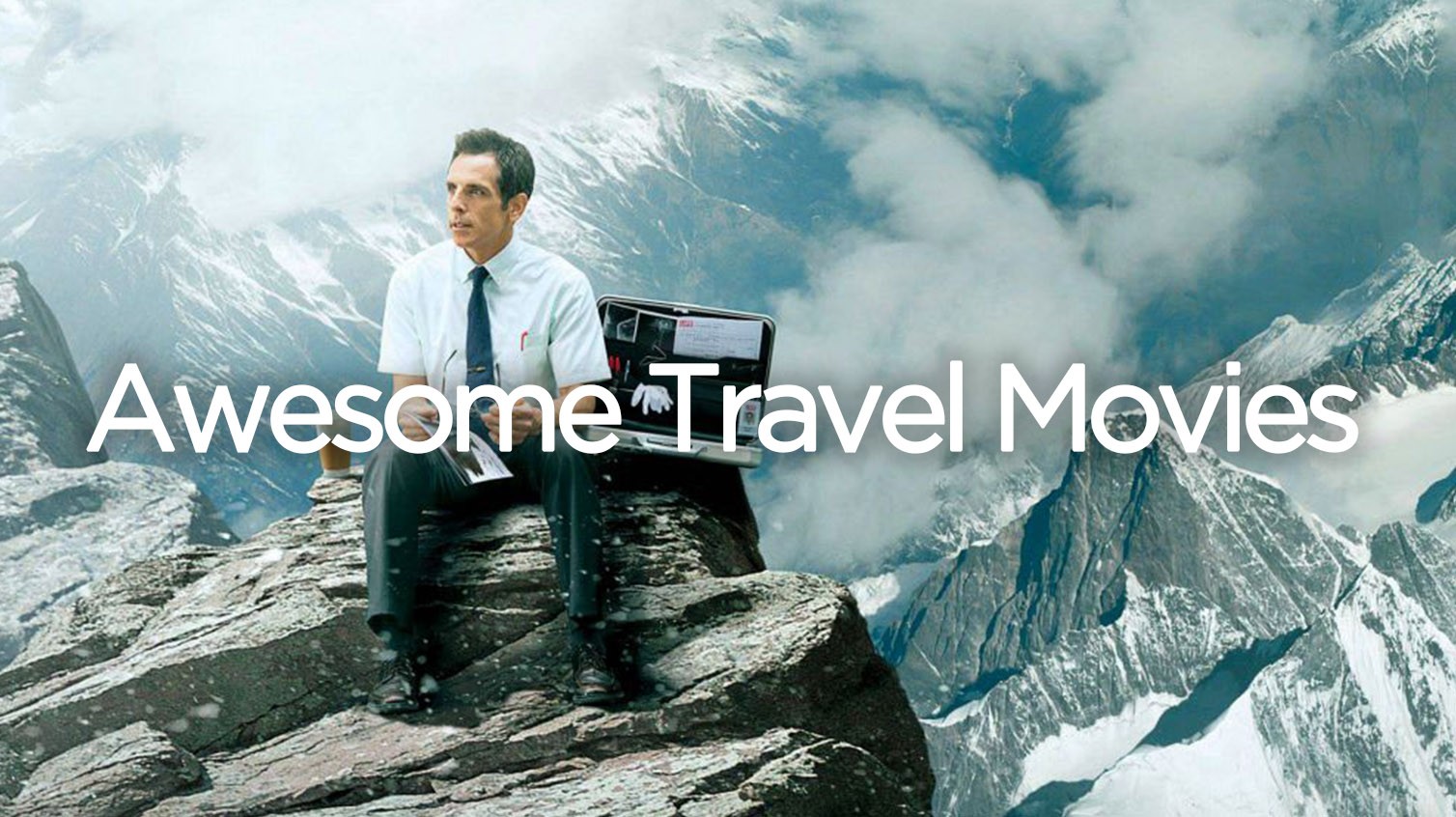 Movies matter ! Here is our classic movie list that will make you escape from the routine. A general overview of both fictions or real stories but always in the spirit to make us travel the globe and see stunning landscape.

Motorcycle Diaries, (2004) 
Walter Salles

Let's start with a classic and an amazing one taken straight from Che Guevara's trip when he was only 23 years old. A must see while traveling South America.


The Darjeeling Limited, (2007)


Wes Anderson

Wes Anderson's movies always gives you this sensation to be somewhere else. The Darjeling Limited will make you travel in India, following 3 brothers who are looking for their mother in a Indian temple.


Into The Wild, (2007)


Sean Penn

Another classic (both in book and movie) 

based on the true story of 

Christopher McCandless traveling

 

North America

 and in the Alaskan wilderness in the 90s.


The Way Back, (2010)


Peter Weir

Also inspired from a true story and a book. Prisoners in Russia decides to escape from camps crossing large plains of Mongolia, deserts and summits of Himalaya.


The Secret Life Of Walter Mitty, (2013)


Ben Stiller




Walter Mitty, in charge of negative assets for Life Magazine, can't find the cliché for the next printed edition. He starts looking for it trying to find O'Connell, the photographer, around the world.


Paris Texas, (1984)


Wim Wenders

An amnesiac named Travis who, after mysteriously wandering out of the desert, attempts to reunite with his brother and seven-year-old son. They embark on a voyage through the American Southwest to track down Travis' long-missing wife.


Easy Rider, (1969)


Dennis Hopper




Two counterculture bikers travel from Los Angeles to New Orleans in search of America. Easy Rider is a classic road movie that have inspired a lot the beatnik 

generation.


Little Miss Sunshine, (2006)
V. Faris, J. Dayton


Up, (2009)


Disney

A 78-year-old balloon salesman, Carl Fredricksen, fears losing the house he built himself. To escape, he finally realizes the dream of his life : to fly to the wilds of South America.


Indiana Jones (1981...)


Steven Spielberg

This is a quadrilogy that will have made us all travel! The adventures of archeologist Indiana Jones are classics in the genre and you never get tired of seeing them again.

          Obviously, there's a plenty of movies that make us travel or give us the wish to travel the world and we'll certainly add it later ! But make sure to watch these epic films and let us know a movie you loved and should be in the list !




---✈︎
Comments
Leave your comment