Biopics | Movies about these famous people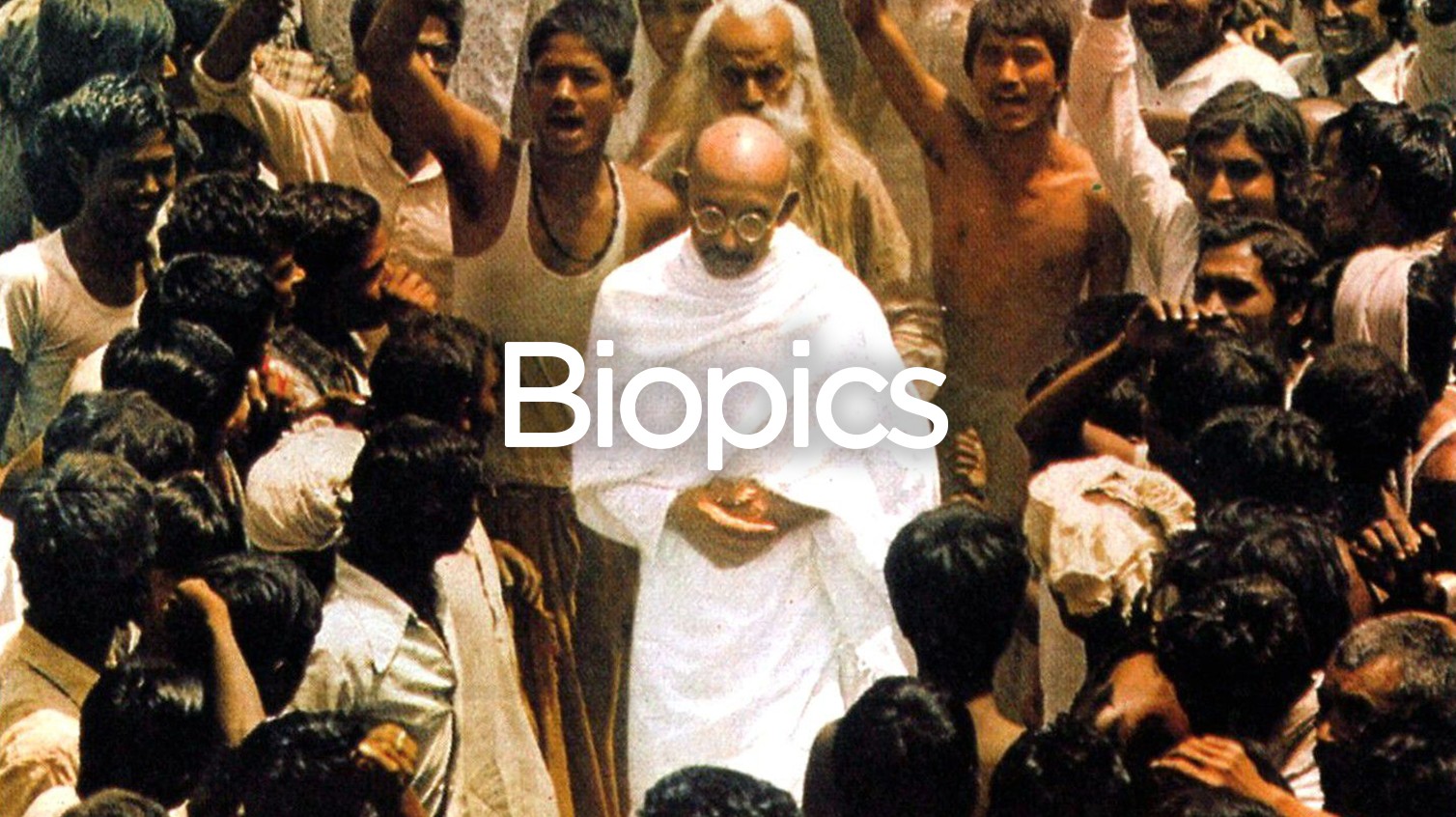 Here, we gonna focus on interesting biopics to watch while in a world tour. The perfect mix between documentaries and fictions to learn about these real people that have made history in a specific part of the world or sometimes everywhere.

Gandhi, (1982) 
Richard Attenborough

An 

epic

 

historical drama

 film based on the life of 

Gandhi

, leader of India's 

non cooperative

 

independence movement

 against the UK's 

rules of the country

 during the 20th century.




Che 1 & 2, (2009)


Steven Soderbergh

The Argentine

 focuses on the 

Cuban Revolution

 from the landing of 

Castro

 to the overthrow of

 dictatorship. 

Guerrilla 

focuses on 

Guevara's attempt to bring revolution

 to 

Bolivia.




The Odyssey, (2016)


Jérôme Salle

The film follows 

Jacques-Yves Cousteau

, the great French ocean-going adventurer, biologist, and filmmaker.




THE LAST EMPEROR, (1987)


Bernardo Bertolucci

An 

epic

 

biographical drama

about the life of 

Puyi

, the last 

Emperor of China. Hi

s life is depicted from his ascent to the throne as a small boy to his imprisonment and 

political rehabilitation

 by the 

Communist Party of China

.

          Biopics are a very good way to know better about a specific character. Sometimes, there's a lot of romance so it's still good to compare with documentaries about the man or woman in the real life. Always better having different points of view ! More Biopics will be added very soon, so keep in touch with us !



---✈︎
Comments
Leave your comment