Tokyo | The City Guide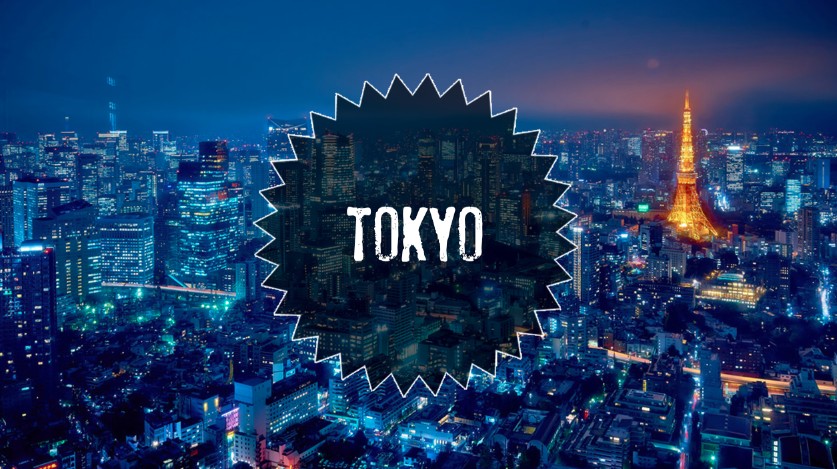 The most avant-garde city in the world. If you want to know what the future looks like, have a look at Tokyo. This is where new worldwide trends begin: fashion, lifestyle, technology. Tokyo is a city that never sleeps, and in which the flow of the crowd is perpetually in motion. Among its towers and futuristic panels, Tokyo has managed to keep traditional places in which to escape when it all just gets a bit too busy. Also famous for its manga and video games, there is so much in the city to be discovered. Here's what you should not miss if you spend few days in this crazy metropolis!


** City Sightseeing Bus **:
We recommend City Sightseeing buses as we think they're a great way to get a general view of the city before (or even after) you have a closer look around. They offer a tour of the city and its main monuments while delivering historical information that's great for even the more experienced travelers. It is also a good way to take pictures and videos from a different angle. You can get your City Sightseeing Bus right HERE !
Shibuya, Harajyuku / Yoyogi / Meiji-Jingu Park - Shinjuku - Metropolitan Building.
Shibuya is Tokyo's youngsters' district for shopping, eating, partying and simply hanging out. It's constantly animated here, whether day or night, a veritable bustling anthill of life that revolves around the many activities in the area. Harajyuku, only a few minutes away, is a place where you'll get to see many trendy young people, cosplay (an activity all about dressing up as a favorite manga character) and various amateur bands. Eccentric fun guaranteed! Yoyogi Park is located here, with its Shinto Shrine, the Meiji-Jingu, dedicated to the Emperor Meiji. Shinjuku is the other major commercial area of ​​the city where people come for shopping during the day and for painting the town red at night. Here, too, you'll find a wonderful range of activities: shopping, restaurants, karaoke, game arcades and love hotels for the craziest! The Shinjuku Gyoen, one of the largest and most beautiful parks in the city, is only a few steps away, and I recommend it especially in March-April when the cherry trees are in full bloom. The Tokyo Metropolitan Government Building offers an excellent view of everything with its height of 202 meters, from which you can even see Mount Fuji on a clear day.




Imperial Palace, Tokyo Tower, Roppongi Hills.
The Imperial Palace can only be visited on the anniversary of the Emperor (Dec. 23) and New Year's Day (Dec. 2), however the Eastern Garden and the Kitanomaru Garden are accessible all of the time. Let's enjoy some height with Tokyo Tower and its 333 meters, inspired by the Eiffel Tower and offering a superb view of Tokyo as well as a wax museum, an art gallery and an aquarium if you wanted even more. Roppongi and Roppongi Hills are known as the foreigners' district in the japanese capital and are perfect for ending the day. Chic and lively, you can find everything here: shopping, restaurants, clubs.




Tsukiji, Asakusa Kaminarimon, Ueno Zoo / Park, Akihabara / Ginza.
Let's continue with a bit of local tradition by getting up early to visit the largest fish market in the world. Tsukiji is full of people coming to sell or buy everything that comes from the sea, tuna fish auctions are organized here and certainly worth seeing. In the district of Asakusa you will find the famous Buddhist temple Senso-Ji in all its vivid red glory, built in 645 AD, and Kaminarimon, the "Thunder Gate" with its gigantic traditional paper lantern. Ueno is a few stations away with its zoo and park where you can see, among many other things, the Great Pandas. Contrast all of this with the district of Akihabara, also known as "Electric Town". Here, geeks are kings, and for others, it may be a moment of amazing technological discovery. Many electronics stores, game arcades and toy stores for collectible figurines, in which bizarre and fascinating gadgets are for sale at all prices. A wonderful opportunity for bringing back a souvenir. Not too far away, Ginza is the upscale neighborhood where all the biggest luxury brands are located, as well as the showrooms of Sony and Apple. Why not have a look?




And much more! Odaiba - Kamakura - Mount Fuji.
By taking the monorail from Shinbashi, visit the artificial island of Odaiba for a day. The place is made for relaxing or having fun while admiring the view of Tokyo Bay and Rainbow Bridge, with a ferris wheel, a replica of the Statue of Liberty, various attractions, shops and a Toyota showroom. Kamakura is one and a half hour from Tokyo, and is one of the most important historic places of Tokyo Bay. It was the capital of Japan from 1185 to 1333 and is today one of the most important tourist centers of the country, featuring nearly a hundred temples and sanctuaries. To get out of Tokyo and get closer to Mount Fuji, you can go to Lake Kawaguchiko by train (from Shinjuku to Otsuki, then changing to Kawaguchiko). You can rent an electric bicycle and visit every corner while enjoying an amazing view of the mountain. Another better-known view is that of the Chureito pagoda in the temple of Arajura Sengen. (Shimo-Yoshida Station on the Fuji Kyuko Line).




Tokyo is the kind of city in which to live, and not just visit. You will certainly find many traces of its past and its traditions with its gardens and temples, but it's the innumerable activities and the busy crowd that make this city a capital like no other. Eccentric and rock n 'roll (or rather electro in this case), the metropolis has become a true global phenomenon with its totally unique tendencies and attitude, influenced by the famously japanese universe of mangas, video games and electronics. Taste its cuisine, sing at karaoke, relax in a garden or pray (or meditate) in a temple. You are in a manga, in a pixel city, play this game out until the end!
| | |
| --- | --- |
| | |
---✈︎



Discover our Lightroom Presets for Mobile & Desktop.
Comments
Leave your comment