Zimbabwe | The Travel Guide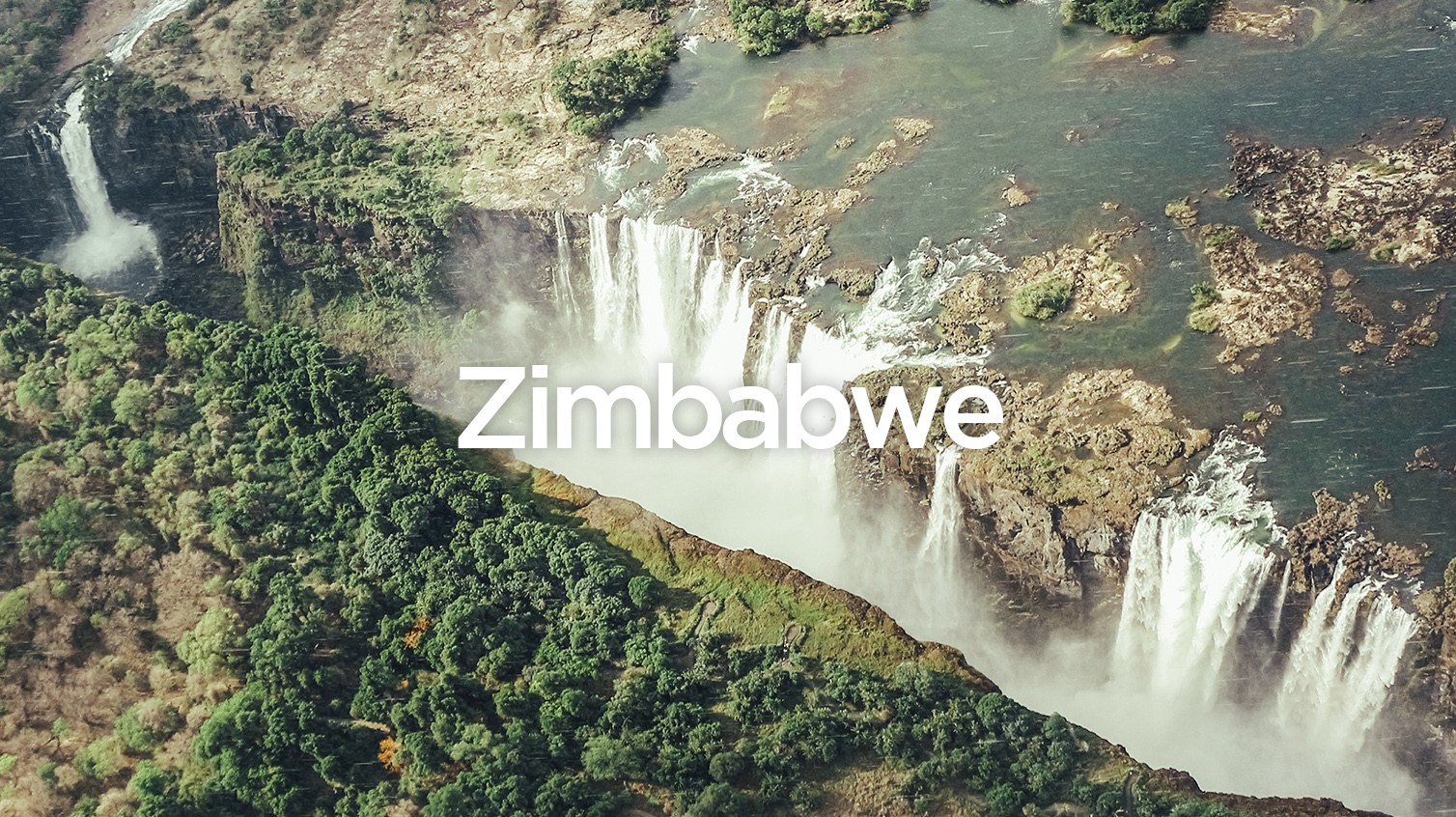 Zimbabwe is one of those countries that still cuts us off when we cross it. We see few travelers and we feel privileged to be able to browse it as soon as we leave the Victoria Falls, "privileged" doesn't mean "rich". This is certainly not a country of comfort when traveling in a budget but that doesn't matter, as long as one can marvel at natural wonders, wild life, traditional discoveries or simply social connections. We have not really finished discovering the power of this continent. So let's attack Zim !


⤁ Backpacking Zimbabwe ⬵
• Travel tips • Places to visit • Itineraries •
↡
Budget : $30-$50 per day.
Currency : $1/€. Everything is settled in dollars, as the inflation of the 2000s led to the fall of the national currency.
Visa : $30 for 90 days for most nationalities at the border. Passport valid for at least 6 months.
Sleeping : $10 for a bed in dormitory. $35-70 for a single / double room in lodge.
Transportation : $20 for a day by bus.
Food : very varied food due to Europeans.
Weather : hot and humid from Nov-April. Pleasant and Dry from May-Oct.
Religion : Christianity, animism
The people : Shonas, Ndebele, Batonka, Shangaan & Venda
Music : Chimurenga, Mbira, Zim Dancehall, Gospel, Jiti, Sungura & Dendera.
Language : English, Shona, Ndebele
Lexicon :

Hello
How are you ?
I'm good and you ?
Please
Thank You
Goodbye
Hello
How are you ?
I'm good and you ?
Please
Thank You
Goodbye
Harare (2/3d): Harare Garden - National Gallery of Zimbabwe - Artcrafts shops.
Two or three days are enough in the capital. Indeed, off-set Harare Garden, its botanical garden and the National Gallery of Zimbabwe which are quietly visited in one afternoon, there is no great attraction. However, and as always, I recommend hanging out in the city, cafes, shopping streets and artcrafts markets of Zimbabwe (Doon Estate, Kumusha...) to take the temperature of the country and feel its atmosphere. Many day tours are organized around the city for sanctuaries or other parks to see animals or prehistoric cellars.

Mana Pools NP (3d) : Kariba - Safari & Zambezi River canoeing.
The only park in Africa where it's allowed walking safaris without a guide. Watch out anyway... there are lions ! Otherwise, of course classic tours are also offered and as well as canoeing on the Zambezi River to Mozambique if you feel it ! You will see of course a variety of wildlife: hippos, fangs, zebras, antelopes, elephants and lions. You can prepare this tour upon your arrival in Harare or by stopping at the small town of Kariba which is on the shores of Lake Kariba.

Hwange NP (2/3j) :
Continue to Hwange, the starting point for a safari in the country's largest national park, which brings together more than 400 bird species, 107 types of animals and 30,000 elephants, the largest number in the world. You can book tours in the many camps or lodges of the park or go there yourself if you are equipped with an all-terrain vehicle.

Victoria Falls (3d) : Vic Falls Park - Vic Falls Bridge - Zambia Side.
The obligatory passage of Zimbabwe and one of the most important spectacles of the continent. Victoria Falls impress with their size, length and violence. The park (US$20=24h) offers 12 viewpoints along the length of this natural wonder and I recommend renting a yellow raincoat at the entrance because you will be soaked ! You can then, leaving the park, continue on the Livingstone Way and cross the Victoria Falls Bridge across the border of Zambia (Zam !) to have another of viewpoint of the falls. Take your passport in case there is a check and you will see a bungee spot in the middle of the bridge. For the bravest of you all !

Bulawayo & Khami Ruins (3d) :
Take the Victoria Falls direct night train to Bulawayo, the second largest city in the country. With its wide streets and colonial buildings, it is the starting point for Khami ruins, a site protected by UNESCO. Take a day to chill in the city and visit the National Art Gallery with its permanent and contemporary exhibitions of Zimbabwean art. There is a giftshop and café area where you can see artists working on their works. Enjoy being in the area to book a tour for the Khami Ruins a few kilometers away. You will see there remains of buildings that testify to the development of this city, after the abandonment of Great Zimbabwe in the middle of the 16th century. Archaeologists have found objects from Europe and China, showing that it was an important commercial hub of the continent.

Masvingo & The Great Zimbabwe (2d) :
Masvingo is the closest city to Great Zimbabwe, often ignored by tourists. You can stop there but we recommend going directly to the ruins to spend the night, either in camp or in rondavelle.
You will then be on hand to visit what was the largest sub-Saharan African medieval city proving a high level of civilization. The entrance to the park is $20 and I recommend a guide for $12/pers. for historical and architectural informations. A typical village has been rebuilt where locals will offer a traditional dance. Leave a tip or buy a souvenir for support !

Outro :
A warm and welcoming people (as everywhere in Africa will you say) but I still recommend caution when falling at night. Zimbabwe has had a dark history lately with high unemployment and inflation that has impoverished many people. Tourism is rare except in Vic Falls and yet the country has a lot to offer both in terms of history of civilization safari for sometimes much cheaper than its neighboring countries. Be avant-garde and walk the less traveled paths of travelers. Zim is an excellent closure if you want to complete a tour of the different countries of southern Africa, unless you want to continue the adventure to Zam or Moz !



---✈︎



Discover our Lightroom Presets for Mobile & Desktop.
Comments
Leave your comment