Cape Town | The City Guide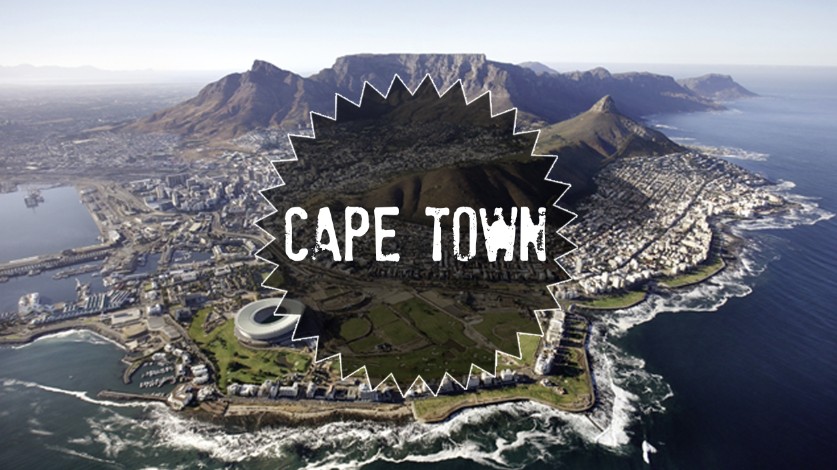 Cape Town is an energetic but relaxing city. It has that "easy going" vibe like New York or London, while being less fast-paced. An important melting pot by its history, and therefore a mixture of culture that energizes the city, in which one feels right away very comfortable. You can go around Cape Town in 3 or 4 days but also, take at least a week to melt into the scenery.

**TIPS**
Despite a relaxed atmosphere, Cape Town remains a dangerous city in Africa. Avoid walking with too much money, a big camera and jewelry. Pay attention to your business and refuse any assistance to ATMs (distributors). At night, avoid walking alone and ask for quiet streets and quarters. Opt for taxis for long distances. Do not give money on the street but rather offer to a charitable organization.
**City Sightseeing Bus** : 
We recommend City Sightseeing buses as we think this is a good way to get a general view of the city before (or even after) you visit it. They offer a tour of the city to its main monuments while giving some historical information, which is always good to receive, even for experienced travelers. It is also a good way to take pictures or videos from a different angle. You can get your City Sightseeing Bus ticket HERE !
Table Mountain Cableway - Signal Hill & Lion's Head - Robben Island - V & A Waterfront.
Arriving in Cape Town, one of the first things we want to do is to admire the incomparable view offered by the Table Mountain (www.tablemountain.net). Take the City Sightseeing Bus or another "Hop On Hop Off Bus" to take you to the cableway which will take you to the top for 255ZAR. Here you are on this immense flat mountain on which you can walk at random. There's a lot of wind so think about covering yourself to fully enjoy it and go gently when you get closer to the edges. Note for the more athletic, getting up on the mountain is possible by climbing it ; inquire near your hotel. Another view of the Cape Town, this time on Signal Hill & Lion's Head which we can recommend this one night full moon to vary your pleasures. On Robben Island (www.robben-island.org.za) is the prison where Nelson Mandela was imprisoned from 1964 to 1982 before being transferred. A tour of the scene is done by a former detainee who will treat you as if you were yourself a prisoner. Visit of the courtyard, cells and small anecdotes will be told. Go on a 2-hour tour (320ZAR) from V&A Waterfront, a very lively area with many restaurants / cafés and shops in this industrial harbor setting.

CDB City Center: Long street - Green market square - Castle of Good Hope - District 6.
Long Street is the main thoroughfare of the neighborhood, very lively with lots of shops, bars, clubs and accommodations to lay down your belongings. A few blocks away is Green Market Square, a craft market open every day where you will find artcrafts, jewelry, decorative objects, instruments. Still strolling through the center, you can visit the Castle of Good Hope, the oldest European building in South Africa, and a key point of the history of the city. District 6 and its museum are only a few streets to the south and are worth a detour to understand the tragic history of the district. It was very cosmopolitan at the start and whose government, during apartheid, wanted to remove this area of interaction between white Afrikaners, blacks Xhosas, Indians and Malay Cape Muslims. For the evening, I recommend the Mama Africa restaurant on Long Street to taste local food while attending a live show.

Bo Kaap, Waterkant - Camp Bay Beach.
Bo Kaap is a small neighborhood with colorful houses somewhat distant from the city center where the Cape Malays live. The are the descendants of Indian and Indonesian slaves brought by the Dutch in 1780. The inhabitants are always smiling, alone or in group, and do not hesitate to start a conversation. Pass by the Bo Kaap museum and the Noon Gun canon located close to Signal Hill which sounds every day at 12 o'clock, except Sunday and during the holidays. The gay district of Waterkant is just a short walk away and features a series of coffee shops and trendy restaurants ; perfect for a coffee break. By taxi or bus (or the City Sightseeng), head to Camp Bay Beach for lounging on one of the many seaside terraces and walking along the coast, enjoying an unending view of Table Mountain. There's a lot of wind around here and the big waves attract many surfers.


Cape of Good Hope / Cape Point, Simon's Town.
Many tours are organized to the Cape of Good Hope, but I would recommend you to go by yourself by renting a car for the day with GPS to guide you. The route is simple, just follow it and it may be cheaper and you will be more free to decide what you want to see. The journey of 3 hours is cool, and once you arrive at the destination, you will see ostriches in their natural habitat. Then go on a hike up to the Cape Point which will offer you a panoramic view of the Atlantic Ocean and the violent waves that hit the coast. Breathtaking ! Returning to Cape Town, don't hesitate to go on a small detour by Simon's Town to observe the many penguins living on the coast. They are cute but be careful! But do not try to approach using your hand to caress them ; their peck is fierce and will leave you with a small mark ... believe me!


Langa TownShip.
Tours are offered by the day to visit the Township of Langa. Here again I recommend this unusual experience and share a day with the inhabitants of these neighborhoods knowing that it is also possible to sleep one night in a guesthouse. You will see the main axes of this slum and you will learn a lot about its history and its day to day life.

And much more!
Cape Town offers many places to visit due to the variety of its history and community. The South African Museum, Jewish Musuem SA, House of Parliament, Company's Garden for walking with squirrels between visits. The Oldbiscuit Mill Market in Woodstock brought together a crowd of people on Saturday for brunch or walks. The PotLuck Club is a trendy local restaurant to visit if you have time. Long Street is also the ideal place to discover (or deepen) its literary and musical culture of the country and the continent with numerous bookshops and record stores. I invite you to have an eye or an ear and to leave with a great souvenir.

In any case, take your time in the city of Cape Town because even after a week, I guarantee you, you will have difficulty trying to leave it.
---✈︎



Discover our Lightroom Presets for Mobile & Desktop.
Comments
Leave your comment